Description
Everbyte is an Indie Game Studio based in Black Forest - Germany. Jan, Vanessa and Kevin - founders of Everbyte - met during their studies at Hochschule Furtwangen University. Once they finished their Master of Science they decided to go full indie. Next to powerful AR-Applications for business partners, they mainly focus on developing mobile games.
History
-
Games
---
Videos
There are currently no trailers available for Everbyte. Check back later for more or contact us for specific requests!
---
Images
There are far more images available for Everbyte, but these are the ones we felt would be most useful to you. If you have specific requests, please do contact us!
---
Logo & Icon
download logo files as .zip (343KB)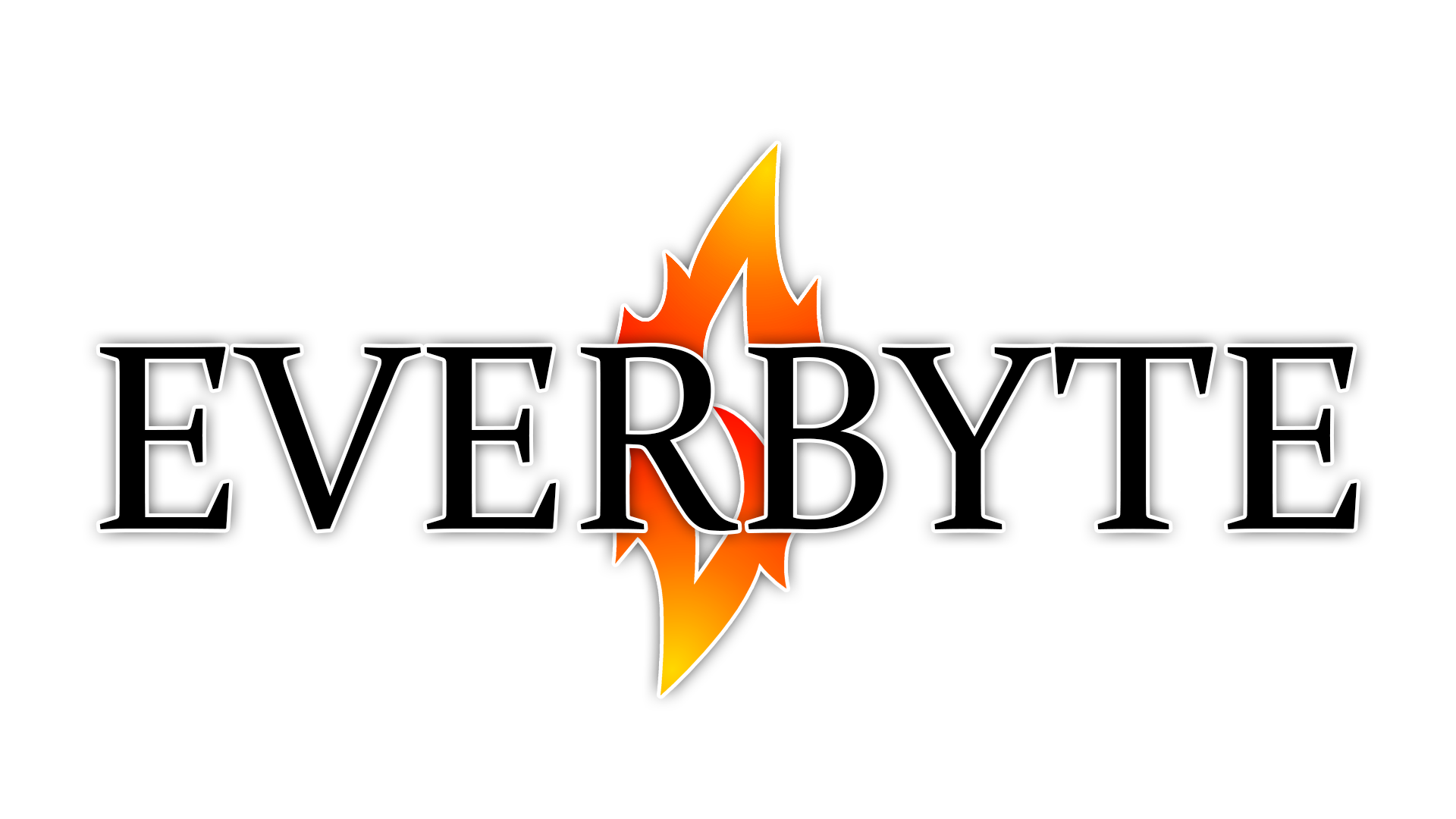 ---
Awards & Recognition
"ITFS Local Hero Games Award" - Stuttgart,2016
"Google Empfehlung der Redaktion 2017" - GooglePlay - Sinister Edge
"Google Empfehlung der Redaktion 2018" - GooglePlay - Sinister Edge
"Google Empfehlung der Redaktion 2019" - GooglePlay - Sinister Edge
"Best Sound Finalist" - German Dev Days 2019 - Sound of Magic
"Digital Publishing Award 2019" - Sonderpreis - Sound of Magic
---
Selected Articles
---
Team & Repeating Collaborator
Jan Ewald
Developer
Vanessa Riess
Developer
Kevin Scherer
Developer
Contact
---
presskit() by Rami Ismail (Vlambeer) - also thanks to these fine folks