Beschreibung
Everbyte ist ein Indie Game Studio aus dem schönen Schwarzwald. Jan, Vanessa und Kevin - die drei Gründer der kleinen Spieleschmiede - haben sich während ihres Studiums an der Hochschule Furtwangen kennen gelernt. Nach Abschluss ihres Masters of Science haben die drei den Sprung ins kalte Wasser gewagt und sich mit Everbyte selbständig gemacht. Neben leistungsfähiger AR Anwendungen für Business Partner liegt der Schwerpunkt aktuell auf der Entwicklung eigener Spiele.
Hintergrundinformationen
-
Spiele
---
Videos
There are currently no trailers available for Everbyte. Check back later for more or contact us for specific requests!
---
Bilder
There are far more images available for Everbyte, but these are the ones we felt would be most useful to you. If you have specific requests, please do contact us!
---
Logo & Icon
Alle Logo & Icon Dateien als .zip herunterladen (343KB)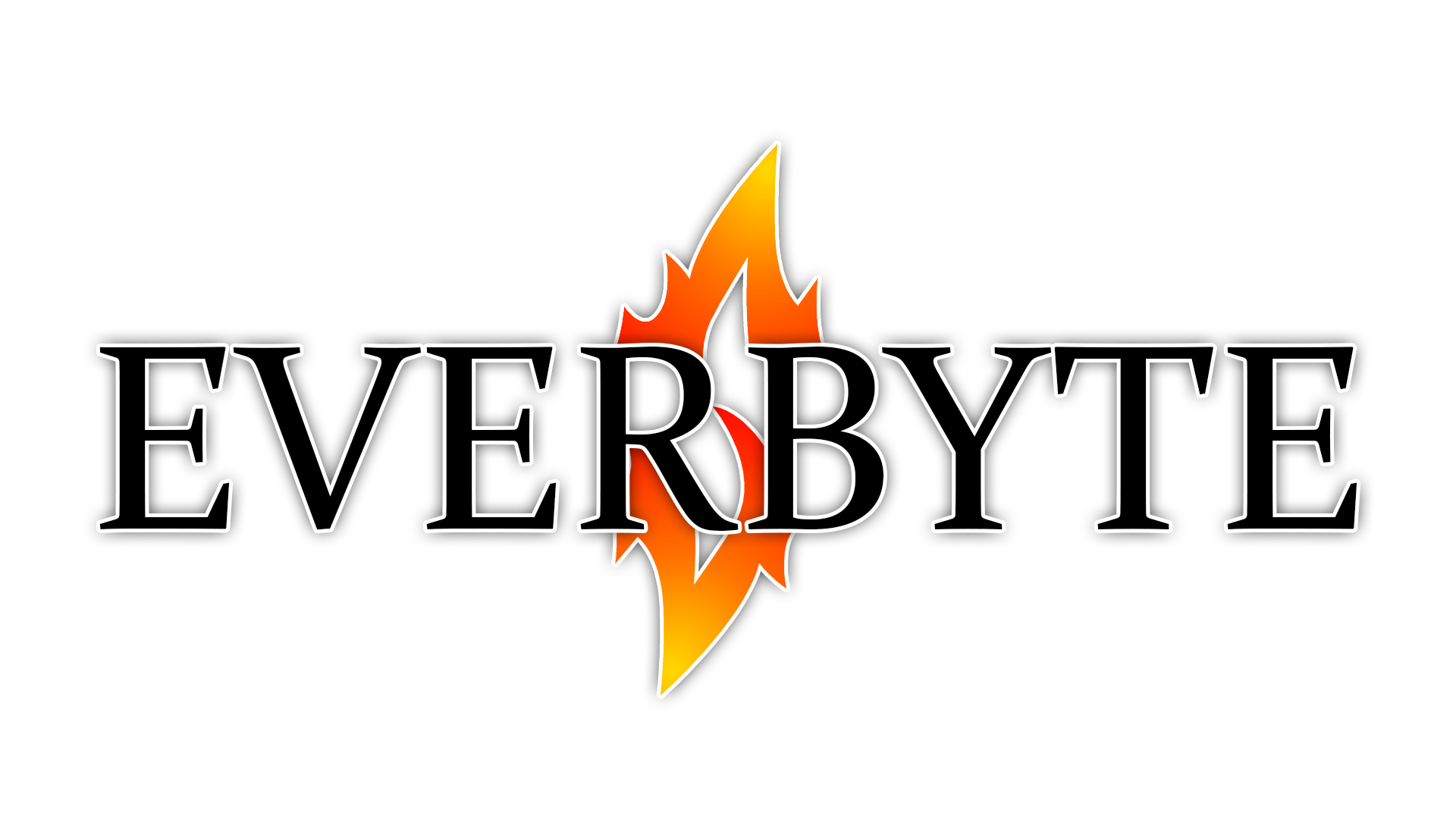 ---
Awards & Recognition
"ITFS Local Hero Games Award" - Stuttgart,2016
"Google Empfehlung der Redaktion 2017" - GooglePlay - Sinister Edge
"Google Empfehlung der Redaktion 2018" - GooglePlay - Sinister Edge
---
Ausgewählte Artikel
---
Team & Repeating Collaborator
Jan Ewald
Developer
Vanessa Riess
Developer
Kevin Scherer
Developer
Contact
---
presskit() by Rami Ismail (Vlambeer) - also thanks to these fine folks